¿Por qué la luna es la musa de los poetas... Maltis.?
Confidente de la soledad, su majestad
La hermosa luna, estrellas danzarinas
cubren la bóveda celeste del infinito,
dando brillo al negro fondo que nos cubre.
Astro que noche tras noche regresas
Alumbrando paciente con luz de amor,
Majestuosa e imponente, belleza y magia,
Desapareces cerrando la noche.
Luna vestida de gala entre novilunios
Cada mes sinódico, con fiesta de luces.
Brillantes estrellas, el mar te refleja suave
Como el murmullo de olas que acarician.
Luna que te escondes entre el astro rey,
El cuarto menguante dibujas una "C".
Dicen que mientes en cuarto creciente,
Dibujas una "D" tu perfil de vanidad.
Escondes tu belleza, con hábil destreza
Te asomas mirando al mar, cubre tu manto,
La playa, discreta y callada baja la marea.
Del inmenso mar, Luna musa de los poetas,
Vestida de blanco, con gran brillo natural.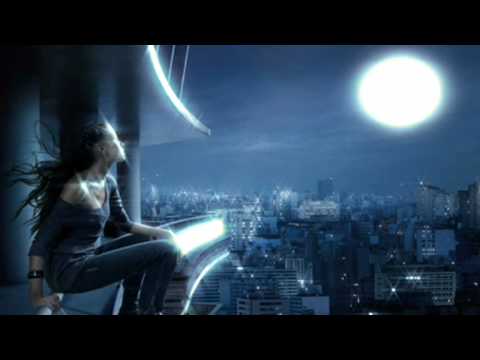 No lo sé, dímelo tu... 🌺

"Estrellas danzarinas", linda frase.

Un abrazo, maltis.

Nena. tampoco lo se besos.


Login to reply the answers

La luna dirige nuestras mareas, emocionales y oceánicas. Es la musa por excelencia, inflama las pasiones y escucha las cuitas e ilusiones de los humanos. Y es que todos somos mitad selenitas. Tenemos en nuestro ADN parte de polvo lunar, es por ello que brillamos en las noches de plenilunio. Y algunos le aullamos a la luna, es cierto.

Abrazo de luz lunar, Maltis.

Login to reply the answers

Dicen que en la luna están todos nuestros momentos perdidos.

Leyendo tu poema, uno cree que si.

Gracias.

https://www.youtube.com/watch?v=I2CowzgOn8c

Login to reply the answers

Por que es la diosa del firmamento y se ha revelado al mundo como ningun otro satelite.

Gran poema. Un gusto leerte. Un abrazo.

Login to reply the answers

How do you think about the answers? You can sign in to vote the answer.

¡Hermosísimo! Porque sí...Es y será nuestra musas por toda la vida.. Quizás por lo alta e inalcanzable

pero que un día llegaremos hasta su propia pie..

Login to reply the answers

muy bello poema a la Luna Maltis te felicito por tus letras bonitas!

La luna es una musa inspiradora, quizás por su brillo hermoso que nos deja ver cara a cara luz!

Un gran placer leerte linda!

Login to reply the answers

Porque es hermosa e inalcanzable.

Login to reply the answers

Una razón mas por vivir la vida... Gracias por este regalo y ese don agradecedlo!

Login to reply the answers

Login to reply the answers

Porque apesar de que muchos la ven con una simplesa tiene gran belleza y justamente como tu poema

aparte el ser inalcanzable,su brillo y blancura inspira a muchos.

FELICIDADES POR ESE POEMA

Login to reply the answers

Amiga hermosa: Eso me preguntè muchas veces, algo tiene la luna que inspira y creo que estar arriba, tan alta como el cielo y a su vez ser tan cambiante, hace del espectàculo un verso o un poema.

Tu trabajo es maravilloso, me encantaron los giros que supiste diseñar en las letras, inspirada con todas las lunas...Besitos, hada màgica como la luna

Amiga Creo que ademas de subir la marea, nos hace subir la inspiración. besos amiga.


Login to reply the answers
Still have questions? Get your answers by asking now.