¿como dar volumen en la raiz del cabello?
quiero hacer este peinado: http://www.youtube.com/watch?v=KnQ9Zi_GZ_I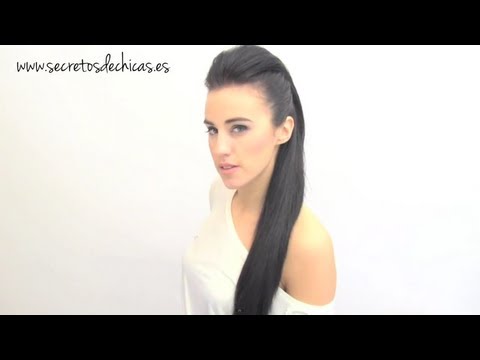 & para hacer el tupe hay que darle volumen desde la raiz. ella ocupa un cepillo especial parece para eso & laca. que tipo de cepillos saben como se llama & consejos & otras formas para darle volumen a la raiz.
gracias
hola ! te cuento que lo que ella hace con el peine de cola es crespar, y lo podés hacer con cualquier peine que tenga los dientes no muy separados para que te resulte mas fácil en la zona donde queres crespar tu cabello antes de hacerlo ponele spray o laca y luego crespalo y le volves a poner spray o laca y listo ! :)

otra forma de dar volumen a la raiz es haciendo brushing pero para eso si necesitas los cepillos especiales y un secador profecional. Espero que te sirva besos .

Source(s): peluquera

Login to reply the answers

Lo que puedes hacer es el famoso "crepe" es muy sensillo de hacer solo necesitas un peine y spray. en el video que nos muestras puedes ver como se hace desde el minuto 1:27.

Login to reply the answers
Still have questions? Get your answers by asking now.